Because We're Here - Act II
Hello there! This is just a quick devlog post to mention that Because We're Here Act II has been updated. It's now on version 1.2!
If you're playing via Steam key then it should update automatically. But if you're playing the standalone version, you might want to consider re-downloading if you have v1.1 (and certainly consider redownloading if you have v1.0, as that has one or two very unpolished parts left in it!).
This is the last update for a while now, and it adds a few small exchanges to certain scenes that I had intended to be in the initial release, as well as rewording certain things for clarity and fixing a bunch of typos and small grammatical errors that were still in v1.1.

I might do some kind of v1.3 in a few months' time if I feel it's warranted. But this might be the final version. So, certainly for the foreseeable future, I really would recommend downloading v1.2! It ought to automatically pick up your save files, don't worry~
(Also, if you've enjoyed Act II and not rated the gamepage on Itch yet, if you get a second then please do so! :D)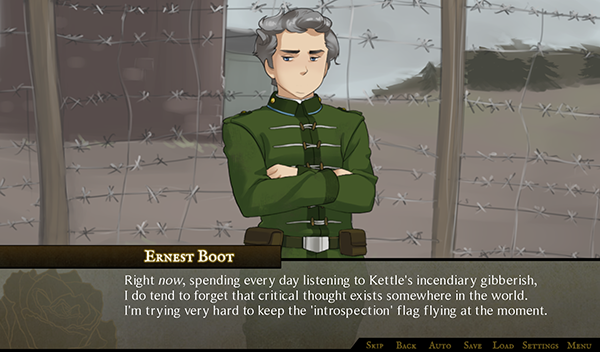 Get Because We're Here - Act II